We are pleased to announce that we have successfully relocated to our new custom-built workshop
in the Roe Highway Logistics Park.
Earlier this year, we decided to invest in building our own brand-new office and purpose-built
workshop, which contains state of the art equipment and facilities for our staff and clients. Based in
an industrial hub that is close to other transport and logistics businesses, we believe that this new
custom built workshop will allow us to better meet our clients needs.
Moving forward, please direct all deliveries, drop off's and collections to our new address: 73
Logistics Boulevard, Kenwick WA 6107.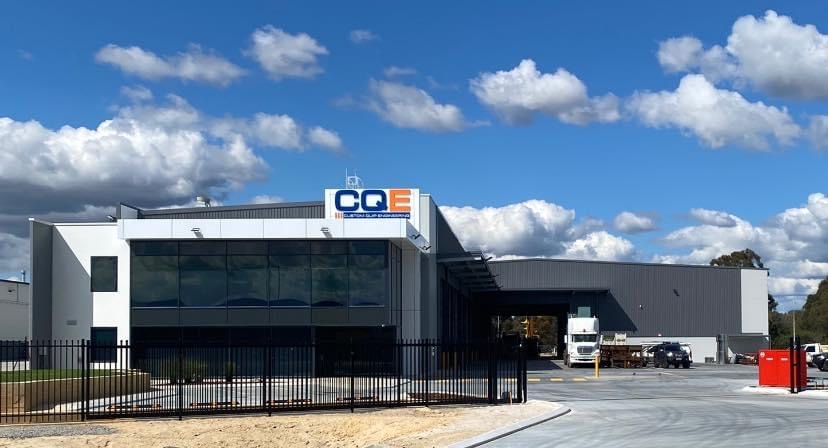 Any Questions? Let Us Know!
If you have any questions about our new office or our products, CQE will be happy to help. We pride
ourselves on a high standard of personalised customer service and the ability to reliably deliver high-
quality equipment, built to meet Australian standards.
For more information, contact us on (08) 9258 9688 or via our online contact form. We look forward
to hearing from you and seeing you at our new office.